Training, Internship and Improvement
2009, 2010, 2011, 2012, 2013, 2015, 2016

The seminars and courses of Turkish Pathological Association (Ankara, Istanbul, Erzurum)


2009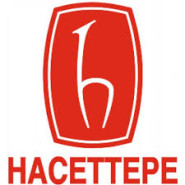 Hacettepe University Faculty of Medicine - specialization course
2009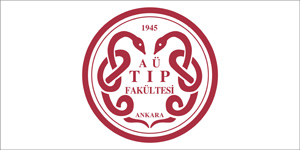 Ankara University Faculty of Medicine - specialization course
1999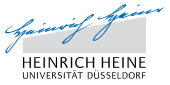 The qualification from

University of Dusseldorf, The Medical Faculty of the Heinrich-Heine, Institute of Pathology

with distinction
1995
The qualification course at

Moscow Oncology Research Center,

"pathological anatomy of tumors" department
1988
The qualification course at the

Laboratory of Histochemistry and Electron Microscopy of the Moscow Oncology Research Center
1985-1988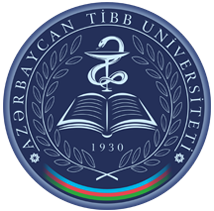 The aspirant of

"Human Histology"

field at

Azerbaijan Medical University
1978-1984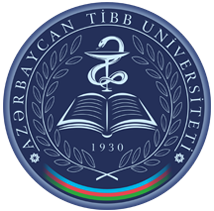 Azerbaijan Medical University (Azerbaijan State Medical Institute named after N. Narimanov), Prophylactic Treatment faculty;
distinction diploma
1978

Graduated from high school

with gold medal
Academic titles
2003
University professor
Histology
1998
"Doctor of Medical Sciences"
(Habil.Dr., Dr. of Science).Specialties - "pathological anatomy" and "oncology"
1994
Associate Professor
Histology
1990
"Candidate of Medical Sciences (PhD)"
Specialty - "human histology, cytology and embryology"
Teaching experience at university
Program and Laboratory Manager for Azerbaijan State Sports Academy
Invited Lecturer on Cytology, Histology and Embryology at Azerbaijan State Medical University(Baku)
Professor of Histology Department of Azerbaijan State Medical University
The head of the department
The researcher doctor In the "Electron Microscopy" group of Azerbaijan State Medical University
Scientific directions, areas of scientific interests
Seminars and lectures on "Human histology, embryology and cytology".


Editing of curricula (1996-1998; 2005; 2010).



Scientific research and guidance: 2 "Doctor of Medical Sciences" and 23 PhD on Medicine.




Morphology of various systems, organs and tissues in normal, non-tumor and tumor pathology


Morphological diagnosis of premalignant conditions and tumors of early stage



Secretion - as a general biological property.

Para-endocrine secretion in non-endocrine organs


Cytology and histology of human in different periods of ontogenesis


Hemo-tissue barriers


Secretion of interleukins: theoretical and applied aspects


Cytochemistry of blood in inflammation and infertility


Cytochemistry of sperm, microscopic evaluation of morpho-functional properties of spermatozoa


Gynecological histology and cytology


Histology, histochemistry and immunohistochemistry of the placenta in norm and in pathology


Histology of skin, endocrine glands, respiratory, digestive, urinary systems, musculoskeletal system in norm and in pathology


Interrelations between proliferation and tumor transformation: applied aspects

Awards
1996 - 2016
Certificates and diplomas from international symposiums, congresses, conferences, courses and seminars
1998
"Honorary Decree"
Honorary Diploma from the Minister of Health of Azerbaijan
1982
"for the best student's scientific work"
Medal from the Ministry of Higher and Secondary Education of Azerbaijan, USSR